About Your Life's Path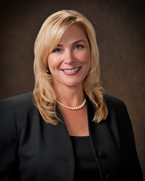 Your Life's Path has a reputation for exceptional customer service, streamlined testing and outstanding corporate consulting. We pride ourselves on having the highest ethical standards and competitive prices. We also offer a 100% satisfaction guarantee.
Diane M. Ewing is the Principal Consultant for Your Life's Path, a consulting firm specializing in DISC Index Profile and Myers-Briggs assessments. The company was started in 2006 and we have clients all over the world. We are a Certified DISC Consultant for Innermetrix Publishing, publisher of the DISC Index Profile. We are also certified practitioners for CPP, Inc, the publisher of the Myers-Briggs instrument.
Ms. Ewing has assisted many Fortune 500 companies (see our Client List) with their teambuilding efforts, improving productivity and communication and establishing leadership paths for employees. She is based in St. Petersburg, Florida and works with clients throughout the United States and around the world.
Prior to her work with Your Life's Path, Ms. Ewing had her own staffing company in San Jose, California called Staffing For Start-Ups where she successfully worked with many Silicon Valley start-up and software companies to assist them with their recruiting and employee relations needs. In addition, she has worked in the technology, pharmaceutical and staffing industries since 1987. She is a former Director of Human Resources for a Fortune 500 company where she managed the Human Resource function for 1100 employees.
Ms. Ewing is the author of the book, "Your Life's Path: Discovering and Fulfilling Your Destiny" which is about choosing the career path that is right for you. She is a seasoned Human Resources executive whose expertise includes extensive recruitment, employee relations, compensation, benefits, training, policies and procedures, performance management, labor laws and management succession planning. In addition, she is a skilled mediator who has excellent business judgment and is highly proficient in all facets of Human Resources.
Ms. Ewing earned her Master of Science degree in Human Resource Management from Villanova University and her Bachelor of Arts degree in Organizational Psychology from the University of California at Santa Barbara. She is also a Senior Professional in Human Resources (SPHR), is a certified Zenger-Miller Training Instructor, is certified in Employment Law, is trained in Mediation and Counseling and is a graduate of the Dale Carnegie Leadership Development Program. She is a current member of the National Society for Human Resources Management (SHRM).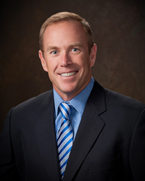 Chris J. Ewing is a Management Consultant at Your Life's Path and heads up the company's consulting division which focuses on corporate teambuilding and private one-on-one coaching and consulting for maximizing professional effectiveness in leadership, management and sales.
Prior to joining Your Life's Path, Mr. Ewing worked for 20 years in high tech, primarily for software start-ups as well as larger software companies where he held various positions in leadership, management, project management and sales. Throughout his career, he has successfully built, led and managed high performance teams with a focus on business value creation and results delivery.
Mr. Ewing earned his M.B.A. in Management from Florida Institute of Technology and his Bachelors of Science in Information Systems Management from the University of San Francisco. He is also a certified Project Management Professional (PMP), a DISC Index Certified Consultant and a certified MBTI practitioner.